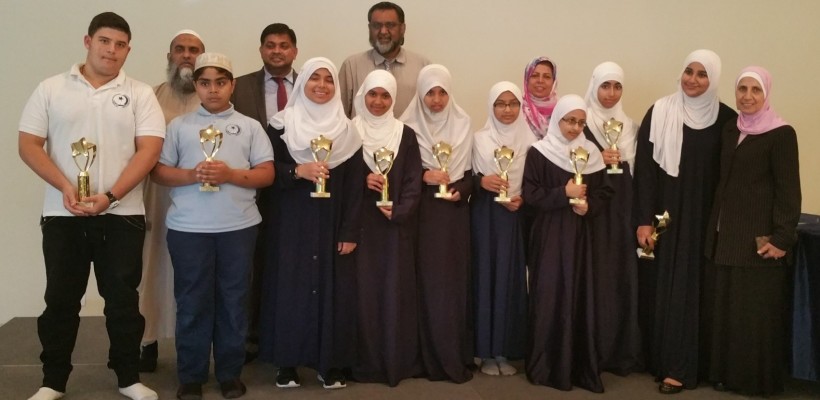 Annual Quran Competition
Nur-Ul-Islam Academy's annual Quran competition is the highlight of the academic year for students and parents alike. In keeping with the Academy's mission to teach the principles and practices of Islam to the student body, the students worked assiduously to demonstrate how well they learned by heart the Holy Quran.
As parents looked on with pride, students from Kindergarten all the way through 12th Grade had to recite the Quran while the judges were tasked with the difficult job of determining which of our young scholars best demonstrated all of the attributes that had to be assessed: memorization, tajweed,and tarteel.
The 2016 competition, which took place over a two day period in February, had many eager participants, and in the end first, second, and third place winners were announced after a great deal of discussion, since many of the competitors' scores were separated by a fraction of a point. The Academy is proud of all the participants and anticipate next year's competition to be just as spirited and inspiring.