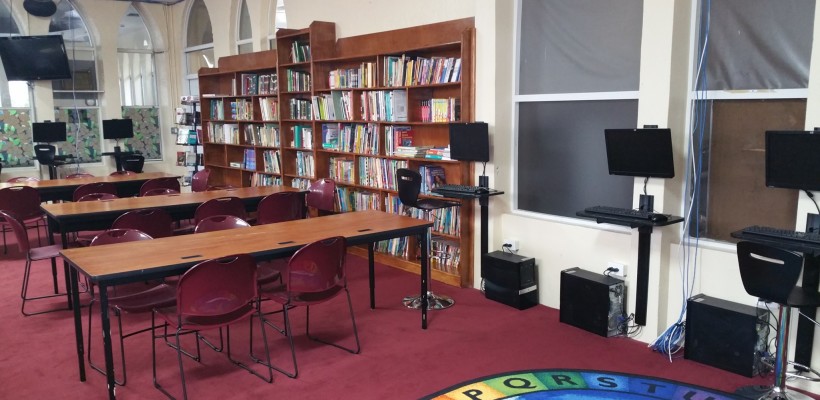 Newly Renovated NUIA Library Reopens
The NUIA library has been recently renovated and is now open for all students and members of the community at large. This task could not have been completed without the endowment from Umar Mushtaq and his wife. The Academy thanks them for their generosity and this gift which will keep on giving. After a truly collaborative effort, the library is now home to over 1,000 books ranging from Islamic texts, reference material, fiction, and non-fiction books. Along with having a place to read and check-out books, seven computers are available for students to use for classwork, homework, Accelerated Reader (AR) test taking, or for research purposes.
New tables and chairs are designed for teachers to schedule their classes on a weekly basis so students have a place to drop everything and read! This quiet zone is monitored by one part-time librarian and a full-time librarian Br. Ed Wiseley. We are happy to have them on the NUIA team. Students should remember that no food or drinks are allowed in the library and to maintain respect for the masjid by removing shoes before entering the facility. Happy reading!