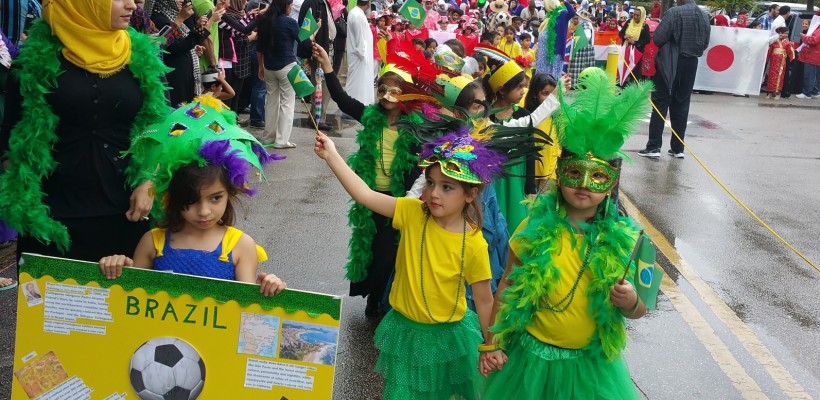 Multi-Cultural Day Celebration
Once again, NUIA celebrated and decorated in order to represent the Natural and Modern Wonder's of the World. Nur-Ul-Islam Academy's annual Culture Day took place on January 28, 2016. This year's theme revolved around the Wonders of the World, and allowed to students to not only explore the cultures of a vast array of countries but also take a closer look at the various monuments that help define a nation's heritage.
Parents joined in the festivities as our students proudly demonstrated all that they had learned and shared all of their hard work with all. The Lower School gave the Academy a glimpse into the wonders of the natural world by taking us deep into the Barrier Reef thanks to the Pre-K 3 group and high up into Mount Everest with the Pre-K 4 class. The kindergarten class did an excellent job guiding us through the Amazon Rainforest and teaching us about the important role it plays in the well-being of our planet. The Elementary, Middle, and High School classes then took the school through the man made wonders that make travel abroad so enriching and fascinating. The various classes took us everywhere that man has left his mark, from the Incan ruins in Peru to the modern marvels in Saudi Arabia, from the ancient Egyptian pyramids to the good ol' U.S. of A.'s Statue of Liberty. Administration, faculty, staff, students, parents, and honored guests all enjoyed the fantastic displays, the creative costumes, and of course, all the delicious authentic cuisine. The Academy anxiously anticipates the amazing job the students will do next year already!