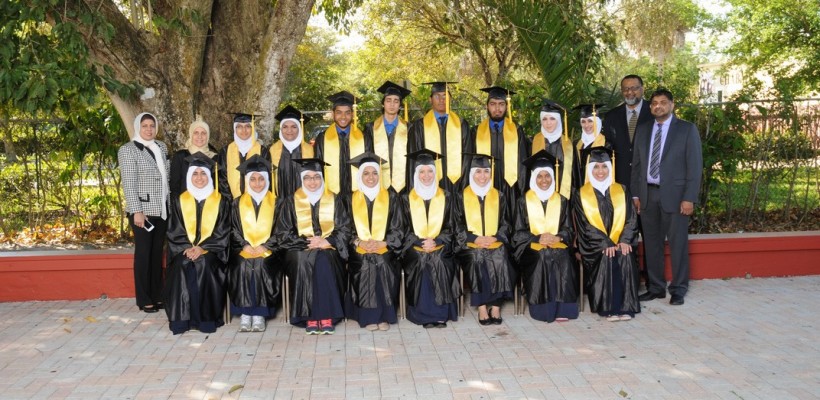 Graduating Class of 2014 – 2015
The Academy's 16th batch of seniors finalized their graduation requirements to successfully proceed with their Commencement ceremony. May 14th at the Rose and Alfred Miniaci Performing Arts Center on the Nova Southeastern University campus was a day of celebration and accolades as the seniors took their final stance as students of Nur-Ul-Islam Academy. The graduates were surrounded by love and support from their family members and teachers as the students looked to the future with auspicious plans of success and the shared vision of proudly representing Islam.
The seniors were not the only ones to cross the graduating threshold. The kindergarten class, the 5th grade class, and the 8th grade class also had their respective commencement ceremonies. The kindergarten students, their parents, and the Academy's faculty enjoyed creative and colorful presentations by the little graduates in the multi-purpose hall at the Academy. The students were also honored for their many accomplishments throughout the year and presented with their diplomas of completion. The 5th and 8th graders shared the stage with the seniors at the Miniaci Center for the Commencement Ceremony, also basked in the celebratory aura of the evening.